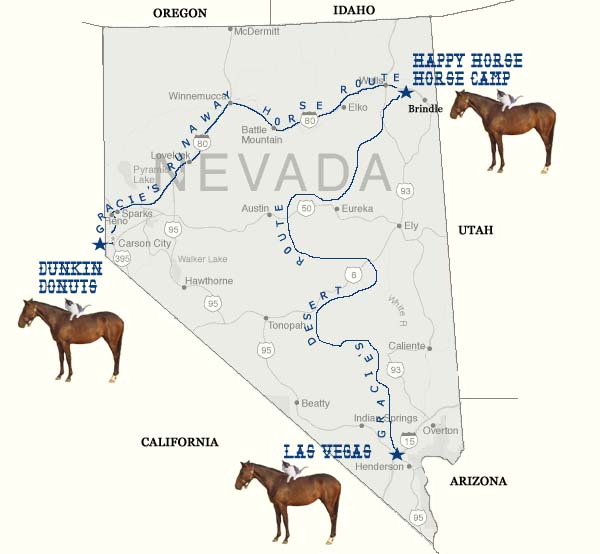 August 2003
August 1
Something is wrong with this horses foots. This horse, it keeps going around in circles and then it heads back to the barn. I will ask that leathery old horse guy with the chewed up cowboy hat who is riding around yelling instructions.
HEY HORSE GUY SOMETHING IS WRONG WITH THIS HORSES FOOTS.
CLEM YOUR STADDLE CHINCHES! SPRADDLE THAT MOUNT!
That's what the horse guy says.
I have no idea what the hell to do.
Now the horse is stomping across the paddock moodily chewing up somebodys napsack. That cannot be good.
HEY HORSE GUY THIS HORSE IS CHEWING ON SOMETHING WHICH IS UNHEALTHFUL.
SPRANGLE THE NECK FADDLER OFF TO THE LEFT! THAT'LL BRING HIS CRUPPER UP SHORT!
HEY HORSE GUY WHICH THING IS THE NECK FADDLER.
It is no use. The horse guy has galloped off in a cloud of dust after a bunch of Angus calves smoking cigarettes at the far end of the pasture.
August 3
Learning to brush horses teeth. Must use large high-powered electric tooth brushes on account of horses eat the regular kind of toothbrushes.
Cannot get this horse to hold his lips back.
Everybody else at flossing phase. Bens horse is already gargling.
August 5
We are practicing giving the horses directions while addressing the horses by their given names.
Ben is wearing a 10-gallon hat and a fringed vest and gleaming white pointy cowboy boots with chrome at the toes. Ben is wearing one of Pias red bandannas around his neck.
Ben insists that his horse has no name.
Chickenloafs horses name is Trigger. Pias horses name is Topper. Snooples horses name is Seabiscuit.
My horses name is Molly Stootle.
August 7
Trimming and painting the horses toenails. Pia is painting her horses toenails bright red. Snooples horses toenails are sparkly gold with little crescent moons.
Molly Stootle will not lift his foots.
August 10
Silo racing today. You are supposed to gallop your horse around and around the inside of an empty silo faster and faster until the horse reaches 50 miles an hour and then you take a sharp right turn and gallop around and around the inside walls of the silo thus defying gravity.
I have seen this at county fairs I am sure it is not too difficult.
6 p.m.
Molly Stootle refused to run around in circles today. Kept sitting down on haunches.
Think I will try to get this harmonica to work.
August 11
Calf roping. Forty or so hysterical calfs running every which way and blatting.
Ben is galloping his horse around authoritatively and yelling Yee Haw. Ben is roping calfs right and left. Ben is trussing those calfs up in elaborate macramé knots. Those trussed calfs, they are laying around goggle eyed with mystification.
Cannot get rope to go in proper direction.
Just inadvertently roped Ben directly off his horse.
I guess I will truss up Ben.
August 12
All those calfs we roped yesterday, they all need psychotherapy now.
August 14
Okay off we go on a trail ride!
We will ride for 80 miles then build a fire then cook and eat some witless desert birds then play harmonicas!
Then we get to sleep under the stars!
This seems harmless enough.
I hope we get to make s'mores.
7 p.m.
Playing harmonicas in unison around campfire. Sounds like a chorus of badly slipping fan belts.
Horses are standing around in a cluster, snoring.
Cannot get much sound out of this harmonica only wheezing. It is probably for the best.
OKAY PARDNERS! HALF-HITCH YOUR BUNDLE CINCHES! DON'T FORGET TO STOTLE THE BLOODTHIRSTY COYOTES!
Bloodthirsty coyotes.
Huh.
August 15
Trotting lessons. GIRL FROM IMPANEMA playing on record player.
Chickenloaf is making her horse trot nicely all around the paddock. Snooples has her horse skittling neatly sideways. Chessies and Pias horses are doing the Tango.
There is definitely something wrong with this horse.
HEY HORSE GUY THERE IS DEFINITELY SOMETHING WRONG WITH THIS HORSE. THE FOOTS ARE STUCK SOMEHOW.
SLACKEN YOUR HAMPER GRIP! STOMPER UP THE WINDSIDE! YOUR LOSING YOUR BOOT CLUTCHEONS!
Am attempting to slacken hamper grip, whatever that might be. Now horse is walking sulkily back into barn. Horse is grumbling to himself while yanking hay from hay rickett.
Sigh.
Dum dee dum...
Now horse appears to be napping.
I guess I will go see if the baked beans are still cooking.
August 16
Wouldn't you know Ben is excelling in all manner of horse things even more so than the Chihuahuas here at Horse Camp. This is due to Bens previous experience with Lipazzon Stallions. Ben now has a whole fleet of horses under his management.
This does not, however, justify Bens swaggering about with his dew claws hooked jauntily in his trousers and continually greeting us with HOWDY COW POOPERS.
August 17
Horse training and saddle breaking today. Bens 15 horses are setting in a semi circle around a chalk board and Ben is drawing diagrams and stick horses and arrows pointing in various directions all over the board. Every once in a while a horse raises its hoof and poses a question. Then Ben gets very animated.
Now Ben is demonstrating how to trot. However Bens tail is up in the air that is not correct.
My horse will not stop going around in circles. However it has broken its saddle nicely in half so that is something.
Now we must demonstrate how efficiently we have trained our horses. Chickenloafs horse is juggling hacky sack balls. Chessies horse is doing card tricks. The Chiahuauas horses are demonstrating origami they are making perfect little Chinese take-out containers. Snooples horse is playing the accordion and singing GOD BLESS AMERICA. One of Bens horses is demonstrating Einstein's theory of relativity on the chalk board.
My horse just kicked down the whole side of the paddock with its hind foots. Now it is galloping all around the paddock dragging pieces of its saddle behind it. It just kicked one of the other horses ice sculptures over sideways and has jostled Pias horses metallurgy display.
August 19
Crawdads Divan for supper. Unusual spices. Am a little gassy.
August 20
6 p.m.
Beans and Buffalo Wings for supper which is interesting as had no idea buffaloes had wings.
Oh, they are just little things must be from an entirely different species of buffalo.
7:45 p.m.
Setting around campfire learning cowboy songs. First we learned BACK IN THE SNOWSHOES AGAIN. Then we learned STUD FROM HACKENSACK. Now we are learning THERE MUST BE A MULE SOMEWHERE IN ALL THIS MANURE.
It is a pretty good song!
Now learning AMOS MOSES.
Where did Snooples learn to play guitar like Jerry Reed.
ALL RIGHT COW STOKERS! NIP THOSE RUMP ENDS! CLAMP DOWN THE HOSLERS! BUNKER UP!
Everybody is crawling into their sleeping bags so I guess no more cowboy songs.
August 21
If Ben says HEY GUYS WHATS WITH THE LONG FACES? one more time when we walk into the horse stalls I will kill him with foal birthing tongs.
August 22
Today learned to whittle and cook whatever is crawling around. Ben has made potato batter covered cicada shanks. Chickenloaf has roasted up some pronghorn skulls stuffed with Joshua Tree pesto.
Snooples and Chessie have baked all afternoon. They have flour on their paws and in their ears and whiskers. The product appears to be apple dumplings. However just now when we lowered our forks into the apple dumpling things, half-dazed tarantulas staggered out and fell over.
SNOOPLES AND CHESSIE WE SIMPLY CANNOT EAT DAZED TARANTULAS. THEY WILL BE THE DEATH OF US.
Tears are welling up in Snooples eyes.
A tarantula just staggered into the milk bowl.
August 23
Deworming the horses.
BALL PEEN THOSE TOBACCO BOLUSES! FADDLE EASY, NOW! HORSES ARE MIGHTY SENSITIVE.
Task consists of making special no-bake cookies out of cocoa powder, barley and oats, kerosene, and chewing tobacco and then popping the no-bake cookies deftly down the horses throats before they know what the hell is going on. Pretty soon, no more worms.
However my horse will not unclench his teeth.
HEY HORSE GUY HOW DOES ONE GO ABOUT PRYING A HORSES TEETH APART.
NAME'S CHUCK WAGON, KID! JUST TECKLER THE CHIN BRINDLE!
All the other horses have had their special no-bake cookies and now are happily licking big, fancy lollypops.
Not Molly Stootle however.
August 24
Forging horse shoes. Much hammering and tortching of iron.
Chickenloaf has already made 147 horse shoes they are stacked all around Chickenloaf. Pia has devised a new type of horse shoe with cleats for climbing up rock walls.
Chessie and Snooples have made several sets of spike-heeled pumps.
CHESSIE AND SNOOPLES THE HORSES CANNOT WEAR SPIKE-HEELED PUMPS WHILST RIDING THE RANGE. IT IS RISQUÉ.
Au contraire! They are a unique fashion statement!
I am still working on this one horse shoe. However I want it to be perfect.
TAMPER YOUR MANGLE IRON! CORDON UP THOSE WHIFFLE SPIKES! YOU DON'T WANT TO CRIPPLE THE HORSE FOR LIFE, DO YOU?
Maybe I will turn this horse shoe into a horse tiara instead.
August 25
Leaping Lessons and Barrel Races today.
Horse keeps going around in circles.
Snooples horse just leaped like a mosquito over three little white fence gates. Chickenloaf just inexplicably won ice cream cones for herself and her horse after collecting little flags from the top of rain barrels.
ALL RIGHT STOCK BUSTLERS! WRANGLE YOUR STUD PADDLERS! TORQUE THOSE HOSLERS AROUND SIDEWAYS!
I think that means we are supposed to leap over those burning oil barrels over there.
August 26, 2003
Muffin:
Whatever you do, do not go out and buy a horse.
A horse is just about the dumbest damned thing you would not believe.
As an example yesterday we were training our horses to climb trees and this horse I know ate a squirrels nest. Then the horse got terrible indigestion.
A farting horse is no trifling matter.
Do not go out and get a horse.
Yours Truly,
Gracie
Happy Horse Horse Camp
Brindle, Nevada

August 27
Bedtime. Am wearing new Summer Horse Camp pajamas with fleas emboidered all over them.
The walls over Snooples and Chickenloafs bunks are festooned with blue ribbons for trotting, funnel racing, kiltering, varmint cooking, and designing innovative horse shoes that make a unique fashion statement.
However I have received a very large trophy for making fine horse tiaras. That is something.
August 28
Whipple Tree training. Whatever the hell that is.
Horse going in circles.
DROP DOWN THOSE HOOFER BITS! FANDANGLE THAT STUMP WADDLER!
That is what Chuck Wagon says.
I think I will try kicking the horse in the ribs instead.
8 p.m.
Kicked horse in ribs and horse took off running down Route 80 across entire state of Nevada.
All the way down Route 80 cowboys kept rolling down the windows of their old rattly trucks and hollering helpful advice such as
PULL UP ON YOUR STAMPLE! GRINCH THAT NECKLER!
However I chose to hang on for life instead.
Finally got horse to stop in a Dunkin Donuts parking lot outside of Carson City. Horse consumed 86 donuts and 5 gallons of black coffee while I was on the pay phone.
August 30
6 a.m.

Survival skills exercise. Must ride our horses out into the middle of nowheres then build a fire using only stumps. Then must cook repulsive spiny vermin which we must catch and kill with only our claws.
Why do summer camps always conclude with a survival skills exercise. Is somewhat pessimistic.
MAY I BE EXCUSED I HAVE ALREADY RODE MY HORSE TO DUNKIN DONUTS.
RATCHET IN YOUR STUMP WADDLERS! STROP YOUR BOOT SCUTCHEONS! STANGLE UP!
6 p.m.
Out in middle of nowheres with mindless horse. Am drumming nails on a old cow skull due to excruciating boredom.
Horse is setting on haunches playing mournful harmonica tunes.
So far, zero repulsive spiny vermin have crawled by close enough to kill with claws and eat. Only tumble weeds scraggle through periodically in the manner of fur balls. Desert is even more boring than back yard at home at least there were squirrel gangs.
Oh great the sun is going down now we will die.
8 p.m.
Pitch dark. Cold as hell. Am glad brought Indian poncho which looks like wooly throw rug.
Bloodthirsty coyotes yodeling Pearl Jam songs. Horse sobbing inconsolably into his hooves.
What is that light over there.
9 p.m.
Walking towards small twinkling light in distance with horse stumbling sobbing and sniffling along behind.
11 p.m.
Cannot seem to remember own name.
Stepped on creebly little wooly cactus. Pulling about 500 spines out of foot. Why do they leave these damned things laying around desert anyways.
Horse is gazing dejectedly at bleached horse skull.
Twinkly lights in distance getting nice and bright however.
Midnight
Twinkly lights clearly a town of some sort. Or possibly a expensive farm tractor.
Horse just whinnied with great joy and has took off galloping toward lights.
2 a.m.
Las Vegas
Pawned saddle, bridle, and poncho. Am learning to play Boggle.
It is a pretty good game!
Horse is at Black Jack table. Can hear horse slam his hoof down on table whenever he wins.
2:30 a.m.
At slot machines with Pia. Pia and her horse hitch hiked so they got here quite some time ago. Have won $360,000 and a gigantic purple sombrero.
3 a.m.
Short fat waddling bald guy in sparkly white suit performing Elvis impersonation on stage. However does not look anything like a Pine Siskin.
4 a.m.
Horses have won enough at Black Jack table to purchase their freedom. They have took off toward California wearing matching purple sombreros.
So no horses to ride back to Horse Camp.
Instead have bought pearly white El Camino with built-in wading pool in back.
7 a.m.
Kids at horse camp admiring big cow horns on front of El Camino. Even the Chihuahuas are impressed.
Ben is marching authoritatively around the El Camino in his pointy cowboy boots and is checking the air pressure in all 4 tires. CAN'T BE TOO CAREFUL ABOUT TIRE PRESSURE IN THESE BABIES! is what Ben says.
Pia is modeling her new white fur coat which matches the El Camino.
August 31, 2003

Dear Muffin:
Sorry did not answer this letter sooner. While I was at Horse Camp it laid here on the portch and rotted somewhat.
Except for having to sell El Camino to pay for escaped horses, horse camp was pretty fun I guess.
Anyways to answer your question: yes Red Skeleton is definitely a comedian.
Yours Truly,
Gracie De La Rue